200 hour Yoga Teacher Training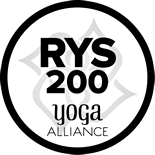 **Prerequisites: Before beginning the 200hr Yoga Teacher Training, trainees must have at least 6 months of a regular (weekly) yoga practice, either at home or in a studio.
Blue Lizard Yoga's Form and Flow 200hr Yoga Teacher Training is a year long training registered with Yoga Alliance that focuses on the traditional spiritual teachings of Yoga Philosophy plus provides a strong foundation in how to practice and to teach poses safely and with good alignment. Trainees will learn to teach effective, intelligent sequences that represent their own personality and interests. This training is perfect for anyone who wants to become a yoga teacher and also for those simply looking to dive deeper into the practice and teachings of yoga. Our goal is to produce yoga teachers that understand the yoga philosophies, the importance of a personal yoga and contemplation practice, how to perform the poses with knowledge and skill, and how to safely and effectively use this knowledge to teach any student that walks into their classroom.
Some of the topics covered:
Classical alignment of a wide range of yoga poses and how to modify these poses to accommodate special populations, injuries, and different body types
Sequencing strategies for teaching Basics (beginner focused), Form (mixed-level), and Flow (Vinyasa) classes
Effective teaching tools such as concise verbal cueing, demonstrations, and theming
History and philosophy of the yoga tradition
Classic yoga philosophical texts, including The Yoga Sutras of Patanjali and The Bhagavad Gita
Physical and subtle body anatomy
Sanskrit pronunciation and mantra (chanting)
Pranayama (breathing techniques) and meditation
Cost: Tuition is a onetime fee of $2520 or 12 monthly payments of $230 ($2760 total) which includes the digital course workbook, 1 year membership with Blue Lizard Yoga, and optional participation in an email based mentorship program for one year after the final class of the student's teacher training track. Textbooks are NOT included in tuition and must be purchased separately.
Our school participates in the MyCAA program for Military Spouses. Please contact us for more information.
Tentative Schedule for 2021 Part 1

Dates

July 11, 2021: 9am-noon
August 15, 2021: 9am-noon
September 12, 2021: 9am-noon

Part 2

Hours

Saturdays 10:30am-4:30pm
Sundays 10:30am-4:30pm

Dates

October 2-3, 2021
October 9-10, 2021
October 16-17, 2021
November 6-7, 2021
December 4-5, 2021
December 11-12, 2021
January 8-9, 2021
January 15-16, 2021
February 5-6, 2021
February 12-13, 2021
March 5-6, 2021
March 12-13, 2021
April 2-3, 2021
April 9-10, 2021
May 7-8, 2021
May 14-15, 2021
June 4-5, 2021
June 11-12, 2021
To sign up, choose between Pay in Full and Payment Plan pass options from the dropdown below.
Pay in Full Option
$2520
Pay in full for the best price. You will also receive unlimited studio classes for 1 year from date of purchase.
Payment Plan Option
12 x $230
Payment plan option is 12 payments of $230. Your first payment will be charged immediately and continue monthly for 12 months. You will also receive unlimited studio classes for 1 year from date of purchase.
Yoga Teacher Mentorship
This is a 6 month course designed to give yoga teachers and yoga teachers in training the support they need to expand their personal practice and confidently step into the classroom. This course will cover the nuts and bolts of creating intelligent and effective sequences and relevant and meaningful themes, while using clear and concise cues.
In each lesson, you will receive 3 asana class recordings meant to reinforce optimal alignment, effective sequencing, and expand your practice. Journaling prompts will be provided for use with each class in order to reinforce the month's focus. A 90 minute pre-recorded lecture and discussion will cover Teaching Methodology and the month's sequences. You will have access to these videos and calls for 1 year.
Topics and Dates:
Lesson 1:

Standing Poses and the General Template

Lesson 2:

Handstand/Pincha Mayurasana and Analyzing Pose Relationships

Lesson 3:

Belly Down Backbends and Peak Pose Sequencing

Lesson 4:

Vasisthasana Variations and Modifications and Props for all Levels

Lesson 5:

Headstand Transitions and Effective Cues

Lesson 6:

Urdhva Danurasana and Theming
300 hour Advanced Yoga Teacher Training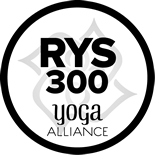 Blue Lizard Yoga is excited to announce that the Form and Flow Advanced 300hr Yoga Teacher Training is returning in February, 2021. This training will be held 2 weekends a month for 9 months and is appropriate for anyone who has completed a 200hr Yoga Teacher Training Program. Successful graduates will be eligible to register with Yoga Alliance at the 500hr level (if their 200hr YTT was also Yoga Alliance recognized).
It is our belief that it is through practice that we become better teachers. Therefore, the Form and Flow 300 hour Yoga Teacher Training at Blue Lizard Yoga will emphasize personal practice and study of asana, meditation, and philosophy in order for our graduates to take their teaching to the next level. It is our intention that our graduates will understand how to practice and teach intermediate and advanced poses as well as how to modify their classes for beginning students, elderly students, students with larger bodies, students with injuries, and for the specific needs of athletes so that they will understand how to make yoga accessible to any student that comes into their classroom. We will also dive deeply into the philosophical teachings of Tantra, the Divine Feminine, and The Radiance Sutras, a lovely Tantric meditation text. Finally, we will explore the foundations of teaching and practicing Yin Yoga.
We also have some exciting program perks. The program also includes several guided tours at Hueco Tanks, a year access to Blue Lizard Yoga's online classes, an online course designed to complement and refine the skills you learned in your 200hr YTT, and personal feedback from Beth. Note: The online course can be taken prior to starting the Advanced Training as a preparation or during the training to solidify foundational teaching skills.
Cost is $3600 if paid in full or 9 payments or $425 if paid monthly ($3825 total). Cost includes 270 hours of in person training, a 30 hour online course, unlimited membership at Blue Lizard Yoga (including all in person and online classes) through 2021, and all guided tours at Hueco Tanks. Books are NOT included and must be purchased separately.
*Please note that we will be following all CDC recommendations for safely gathering during the COVID-19 pandemic, including social distancing, wearing masks at all times, and encouraging hand washing. You will also be required to provide your own props. The studio and all high touch surfaces will be regularly cleaned. If quarantining becomes necessary then the training will move online for the duration of the quarantine (your training will still be Yoga Alliance approved if we do have to move online.). Additionally, you will be required to join remotely if you are feeling ill or have been in contact with anyone who has COVID-19 or who is feeling ill. We ask that you respect the health and well-being of your colleagues and err on the side of caution if there is any chance that you are ill.
Schedule for 2021 *Note: Weekends will be held either at the in town (EP) location or the Hueco Tanks (HT) location and is noted after each date below. Addresses for each location are below. Weekends at the Hueco Tanks location will include 1 guided tour at Hueco Tanks State Park where we will hike, practice yoga, and meditate in the beautiful outdoors.


El Paso Studio (EP)
14251 Edgemere Blvd, Suite C2
El Paso, TX 79938



Hueco Tanks Studio (HT)
17561 Old Butterfield Trail
El Paso, TX 79938


Orientation
Saturday, February 27 from 9-1pm (EP)
Weekends
Hours

Saturdays 9am-6pm
Sundays 9am-6pm

Dates

March 20-21 (EP) + 27-28 (HT)
April 17-18 (EP) + 24-25 (HT)
May 15-16 (EP) + 22-23 (HT)
June 12-13 (EP) + 26-27 (HT)
July 17-18 (HT) + 24-25 (EP)
August 21-22 (EP) + 28-29 (HT)
September 18-19 (EP) + 25-26 (HT)
October 23-24 (EP) + 30-31 (HT)
November 13-14 (EP) + 20-21 (HT)

Graduation TBD
Next session begins in 2022. Check out the Yoga Teacher Mentorship above to get prepared!