Meet Our Teachers
Beth Marek
Beth Marek is the owner and Director of Teacher Training at Blue Lizard Yoga. Beth is an ERYT-500 (Experienced Registered Yoga Teacher at the 500 hour level) through Yoga Alliance. She completed her first 200 hour Hatha yoga teacher training from Yoga Yoga in Austin, TX in 2010. She then went on to complete a second 200 hour Anusara yoga teacher training in 2012 with Mandy Eubanks and Charly Pivert and a 300 hour Alignment and Vinyasa based teacher training with Christina Sell and Gioconda Parker in 2014.
She is passionate about teaching her students to care for their bodies so that they become stronger and more vibrant as they age. Therefore, in her classes, you can expect challenging and intelligent sequences that will expand your limits so that you find yourself in poses that you never thought were possible. You will breathe, work hard, learn a lot, rest fully, and, of course, have fun. She believes that a regular yoga practice can empower each of us to discover our own inner strength, light, and beauty.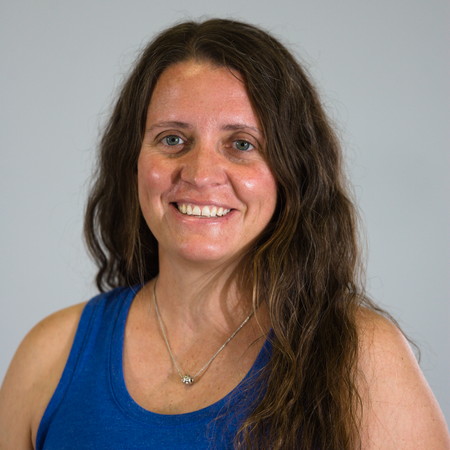 Monica Heri
Yoga has always been a passion of Monica's. She started teaching April 1, 2001 after joining, and attending classes at Golds gym. She has held certifications with Safax, IFTA, USA Gymnastics, and currently has her RYT-500 with Yoga Alliance.
Monica's philosophy is that yoga is for everyone, and that yoga can improve the quality of your well-being through the practice of asana and meditation. Her approach is an alignment based yoga with a focus on breath and motion. She believes yoga should be fun, and enjoys teaching multilevel classes!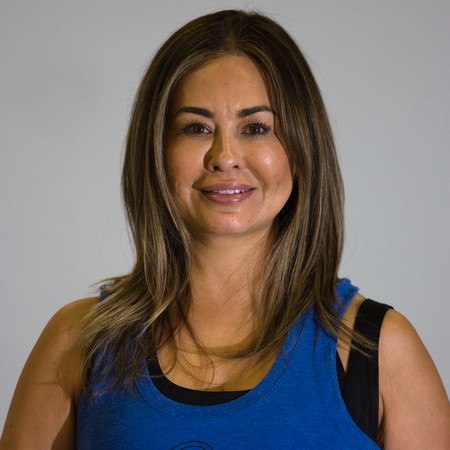 Pier Farias
Pier's first introduction to yoga came during a time of transition. Upon retiring from a 31-year career that required extensive travel as a telecom executive, she found her mind and body over-worked and over-stressed. At the age of 58, she attended her first yoga class in 2016 and it instantly became a steady and profoundly transformative presence in her life. She credits much of her teachings to her first yoga teacher Monica Heri, who ignited her love of yoga and her desire to share it with others.
As Pier's practice grew, so did her appreciation and love for the spirituality and philosophy behind the practice. Pier completed her 200-hour RYT training with Beth Marek who solidified the foundation of proper form and alignment. Beth also instilled the value of applying yoga philosophy off the mat. Pier remains deeply grateful for the continued mentorship of Beth, Monica, her many teachers and fellow yogis. Pier maintains the highest level of personal practice, study and integrity as a dedicated student and yoga practitioner. In addition to her yoga studies, Pier also holds a master's degree in the Business.
Pier's classes reflect her spirited belief that absolutely everyone can practice yoga. Her classes emphasize the connection of breath with fluid movement and strong alignment. She considers it a privilege to witness the myriad of metamorphosis that can happen when yoga is correctly adapted to each student. Pier's vision is that each student leaves the mat with a bit more wisdom necessary to safely discover inner strength, self-love, compassion, and establish a sustainable yoga practice for their body, their mind, and their self.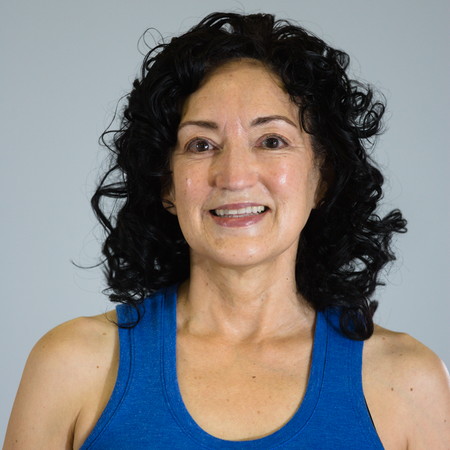 Rosie Aragon
Rosie has a passion for life and practices daily to be the best version of herself. She has learned to look inward into herself and find the truth and beauty of who she is. Rosie hopes to share with others to discover who they really are and to practice living their life with more passion, appreciation, and joy.
Yoga provides the means to bring the mind, body, and spirit together through flow of movement of the body and the breath. Rosie's goal is to teach how flow brings life through the breath, movement of our bodies , and calming the mind through meditation. She looks forward to helping others through yoga and meditation to come home to themselves and find inner peace.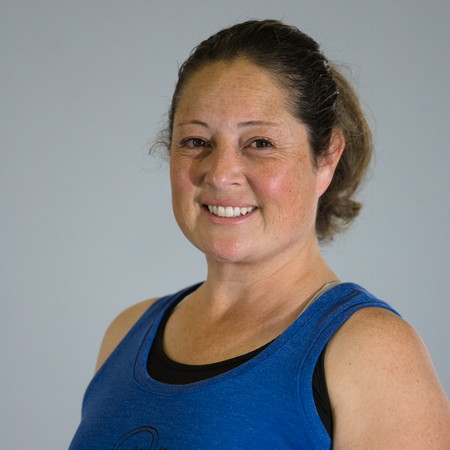 Iggy Carmona
Hello, I am Ignacio "Iggy" Carmona. My yoga story goes like this.
Before I began to practice yoga, I was suffering from poor health, I seemed to always be stressed about work and my family had me running around like crazy. I was angry and frustrated, and I did not even know it. I became interested in yoga as a way of improving my health. I was looking for something low impact that would improve my overall flexibility. I walked into my first yoga studio in February of 2018. I asked a few questions, signed up for a few classes and that was it, I was hooked. Not only was I noticing that my health improving, but I was also getting stronger and more flexible. The little aches and pains I thought were a natural part of getting older were going away. On top of all that, I was in a better mood. Yoga was changing my life. I was in love with the way yoga was making me feel. I knew I wanted to learn more. I enrolled in the studio's YTT program later that same year. I completed my 200- hour RYT certification with Beth in 2019. I immediately followed that up by enrolling in 300 RYT certification, also with Beth.
As a yoga instructor, I strongly believe that everyone can do yoga, and that a regular practice can be transformational. I enjoy helping students on their yoga journeys. I love working with beginners because I was a one not too long ago. I like to make my classes to feel welcoming, I offer alignment cues and modification so each student can feel successful in their practice. I have learned a lot, and gained so much from yoga, I like to share that with others.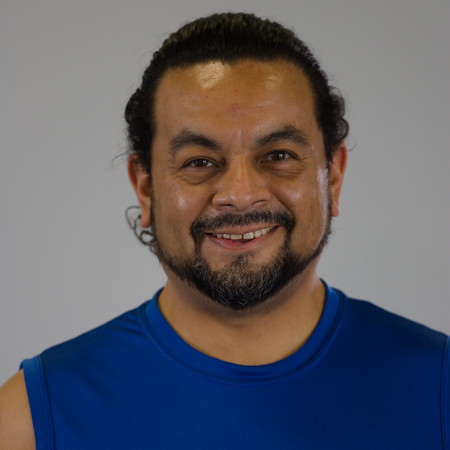 Lakisha Cortinas
Lakisha DeVone Cortinas is a 500 hour Registered Yoga Teacher (RYT) with Yoga Alliance. She is teaching Basic Form, Vinyasa Flow, and Yin Yoga sequences in both classroom and one-on-one settings. Her 20+ year Nursing background, coupled with her Personal Traning and Nutrition Certifications, make her instruction move both body and mind to its highest potential. This California grown Veteran gal has planted roots in El Paso and enjoys volunteering her time locally by connecting with other Veterans and Health Care Professionals and helping them de-stress through the benefits of Yoga. You can attend her classes at Blue Lizard Yoga or look her up on Instagram @Dees.Gains.Tho for other fitness classes or events and learn more about her mission to "Gain Your Health Back".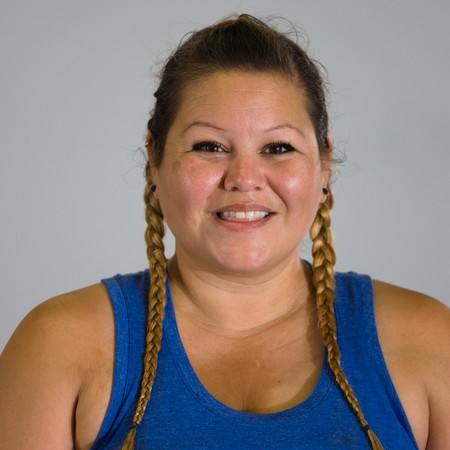 Jordan Scales
Meet Jordan! She is a Kentucky native who moved to El Paso with her husband and doggo, Rocko, just two years ago. She is a long distance runner and all around outdoor enthusiast. Her passion for running led her to yoga with a focus on injury prevention and recovery. She is a 500hr Certified Yoga Teacher and you can find her teaching everything from beginner basics to challenging power flows. Jordan's teaching philosophy is that yoga is for everyone, it's a fun and challenging way to build strength and confidence.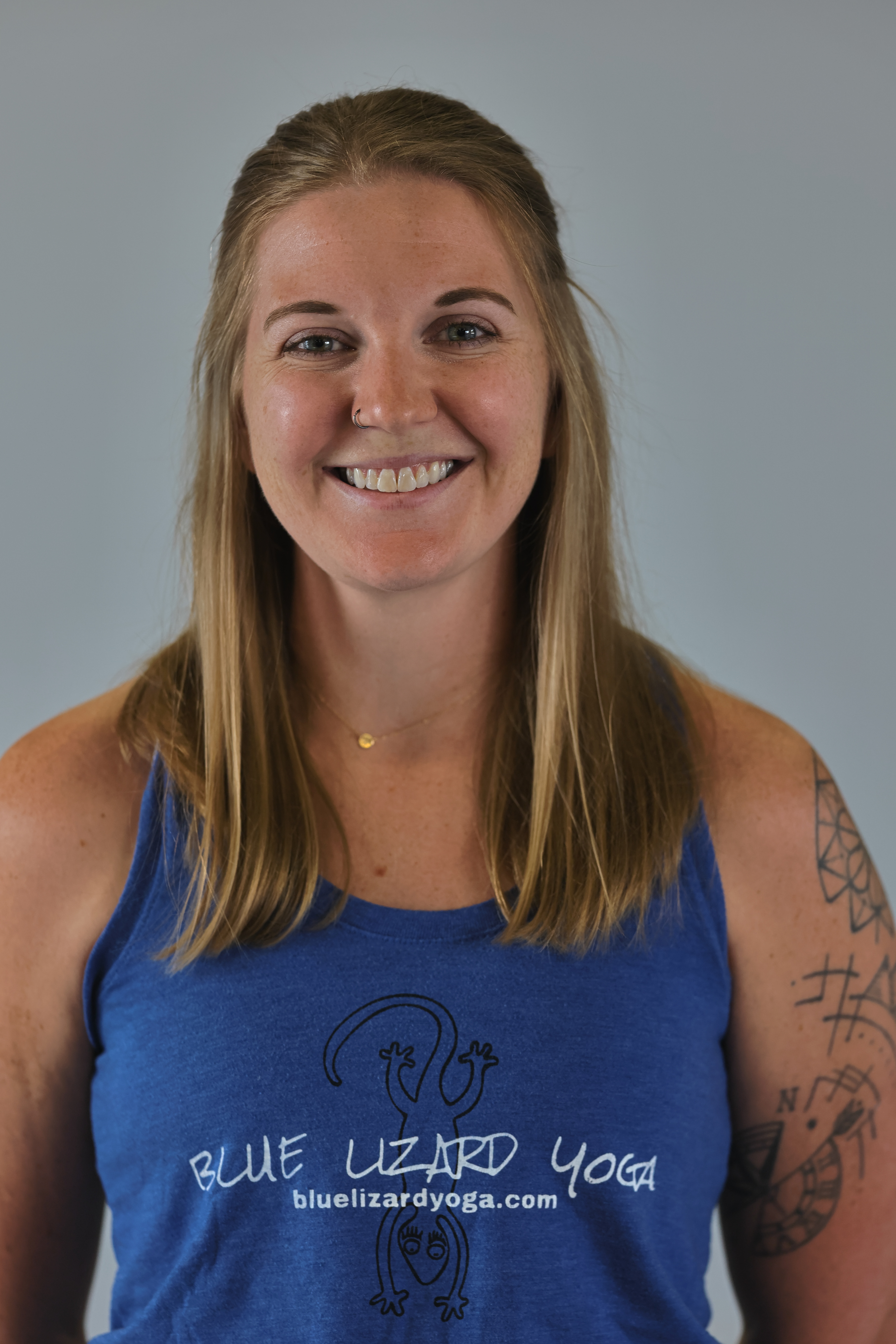 Roz Carrasco
Rosalynn (Roz) has been an instructor for four years and a practitioner for 13 years. She took her first yoga class when she was pregnant as a way to stay healthy. She started with a yoga video, which led to attending classes at a yoga studio, and then decided to become an instructor. One of the classes Roz took was Beth Marek's Rocket and Ashtanga mixes, which she fell in love with. This inspired her to start teaching Rocket/Ashtanga based classes in the manner Beth taught her.
Leigh Vipond
Leigh first stepped into a yoga class on the first day of teacher training at 55 years old. That experience opened up her eyes to all the ways yoga can benefit a person's life. Her passion is to show others that no matter how old you are you can improve your quality of life through yoga. She loves introducing people to yoga for the first time, as well as showing that challenges can be overcome to build a personalized practice. Among some of the groups she has taught are swimmers, seniors, and kids. She also specializes in restorative yoga and breath practices.